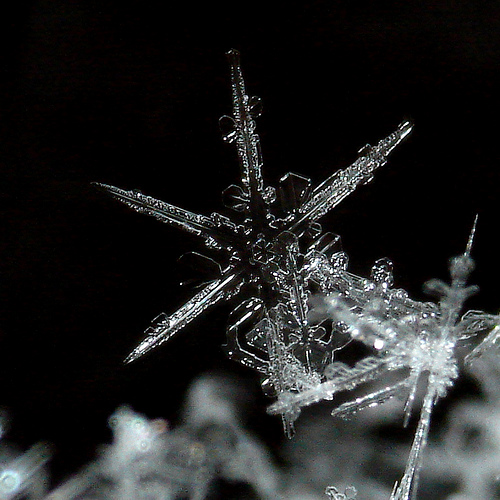 Snow is falling. She watches as the cold minuscule pellets fly past her to the ground. Getting lost in her hair so she hardly feels them, lightly stinging her nose and neck. Her palms now, as she holds them to the sky, watching tiny droplets form on her skin.
It is time to walk on, she knows. The thought of the last stretch, the tasks that need doing. Life as it should be lived. Still, she is not tired. Longing to stand here a bit longer thinking of nothing.
These little bits of ice, their shape, their feel distract her, in their freezing way, from the hurt. The same hurt that has simply sat at the base of her existence. Not rising, not screaming... just there.
Life goes on as it always will. She trudges on, now, hands in pockets. Her thoughts rise to their normal tasks. Yet she is somehow refreshed by her moment in the snow.
---
Since I've moved back into my old place I've unearthed a stack of notebooks containing all manner of scribblings. Recipes, French, drawings that are better then I thought. And, of course, every sort of writing, emotion, and bit of teenagehood angst.
"The Notebook Chronicles," from this point forward, means that it's something I've unearthed from this stack of lined paper and ballpoint pen. Please remember, they span the ages of of 16-22. And I will go out of my way not to edit the bits that get spewed out here.