Here's the thing. I like the internet. It's an endless resource ever at my fingertips. So I abuse it. I don't even want to know the amount of time I've spent online over the last year. If I am away for a week I don't have any trouble going offline, but I spend far to much time in front of my screens when the option is there.
Let's face it. There is much I want to do. dreams I want to pursue, thoughts to be had, family and friends I know I don't see enough of, cooking, music, cleaning, studying, exercise. All far more worthwhile then catching up my FB feed or watching movies on youtube. (hey, at least I don't have an actual television).
In short, I am so much closer to the person I want to be without the internet.
I'm not about to delete my facebook, or give up blogging or online courses or news sources. I'm not doubting the online world is useful if we make it serve us the way we want it too.
This is, essentially, the first time with my own place
and
internet
and
computer. In the past I've relied on stops at friends and the library. You know what? It was better that way.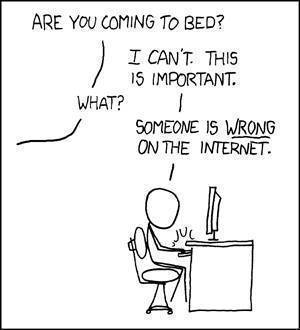 I love the outdoors. I love conversation, adventures,
life
. You know, the real version. I'm just terrible for procrastinating it.
So, here's the plan. For the next week I'll be online for no longer then half an hour each day (including my apps), outside of studying. I'll still be blogging, but I'll just c/p from word. Actually, don't be surprised if I blog more, and better quality.
I'll miss some of my mind numbing time wasting standard habits but we'll see. Maybe I'll have to enact this as a standard part of my life.